Do Cats Talk to Birds?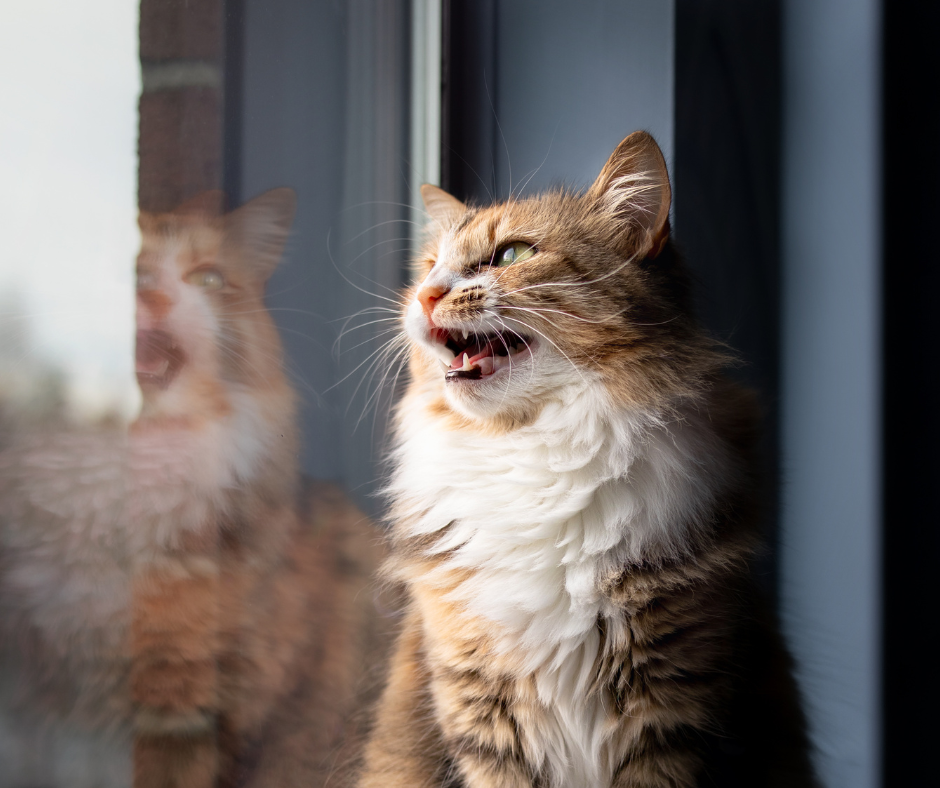 Add staccato chattering to the list of charming cat quirks we can't get enough of. Not all cats make this chirping sound, but in those that do, it is usually accompanied by a twitching tail and intense focus. Do cats talk to the birds outside? Or is there another reason they chatter?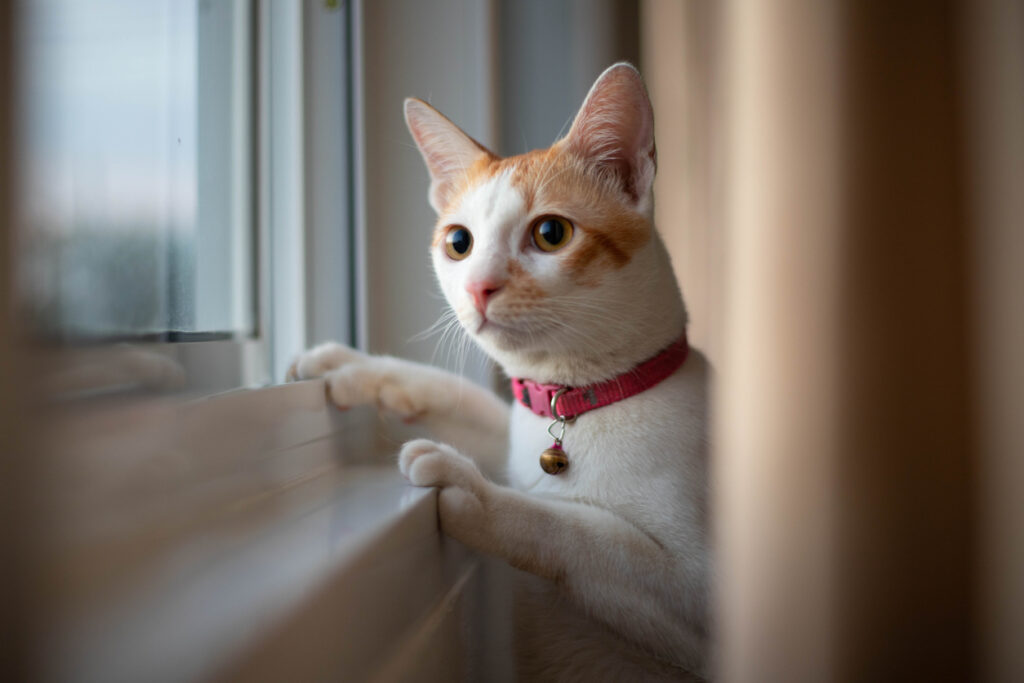 Cats make over 100 different vocalisations. The most common, the meow, is a learned behaviour that earns them a reward in the form of food, a treat or a cuddle. Then there's the endearing trill; the sound they make to express affection, and if you're lucky, your feline will add a tender head bunt. The hiss and growl are sounds of fear and fight.
The cat chirrup is more of a mystery.
Some experts hypothesise that cats chatter to mimic bird sounds in order to draw them near like a siren song. It is true that wildcats have been known to mimic the calls of monkeys, their prey. It follows that this behaviour in domestic cats would also occur within a closer range if the goal is to attract prey. However, in domestic cats this chattering sound is made behind glass, or from a distance. Interestingly, the only big cat that chatters in the same way is the cheetah.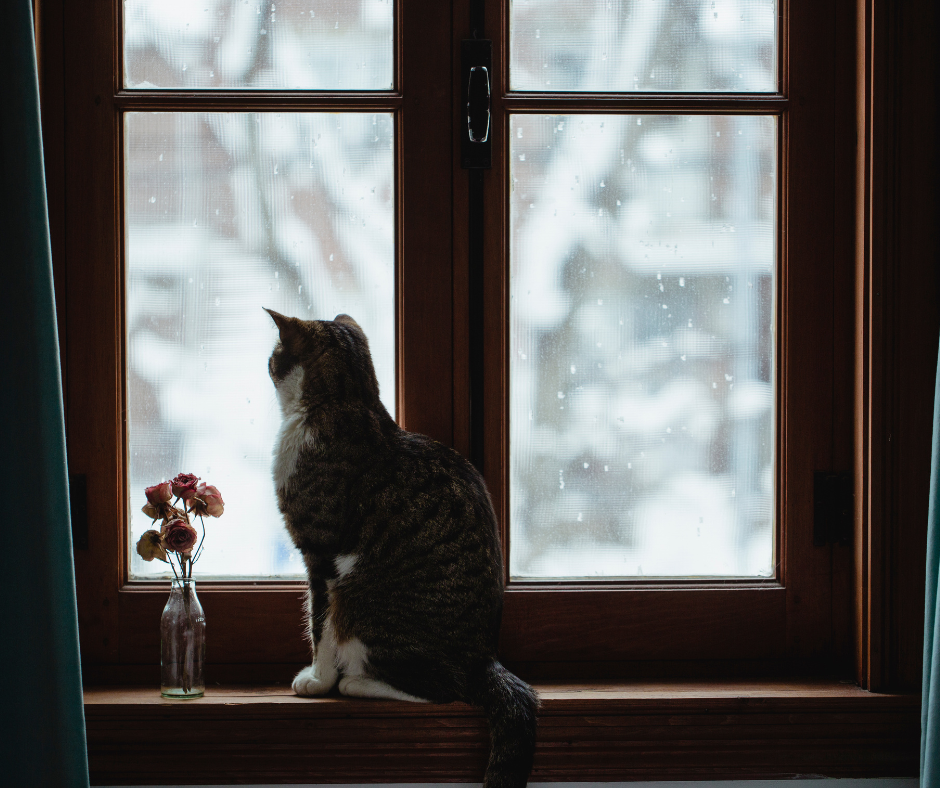 The real reason for cat chattering at the window is a combination of excitement and frustration. Rather than wanting to talk to the birds, their instinct is telling them to catch their prey, but their confinement prevents the chase. This writer's cat will chirp from an open doorway, afraid to take part in the chase. Trapped behind glass or fear, a cat can look, but cannot touch. According to cat behaviourist, Jackson Galaxy, chattering is more common amongst female domestic cats.
Galaxy is a huge advocate of cat playtime. He explains that it exercises their hunting instincts, leaving them less likely to play rough, or ambush us guardians as we pass them by. Though we may provide our cats meals, cats maintain their predatory instinct.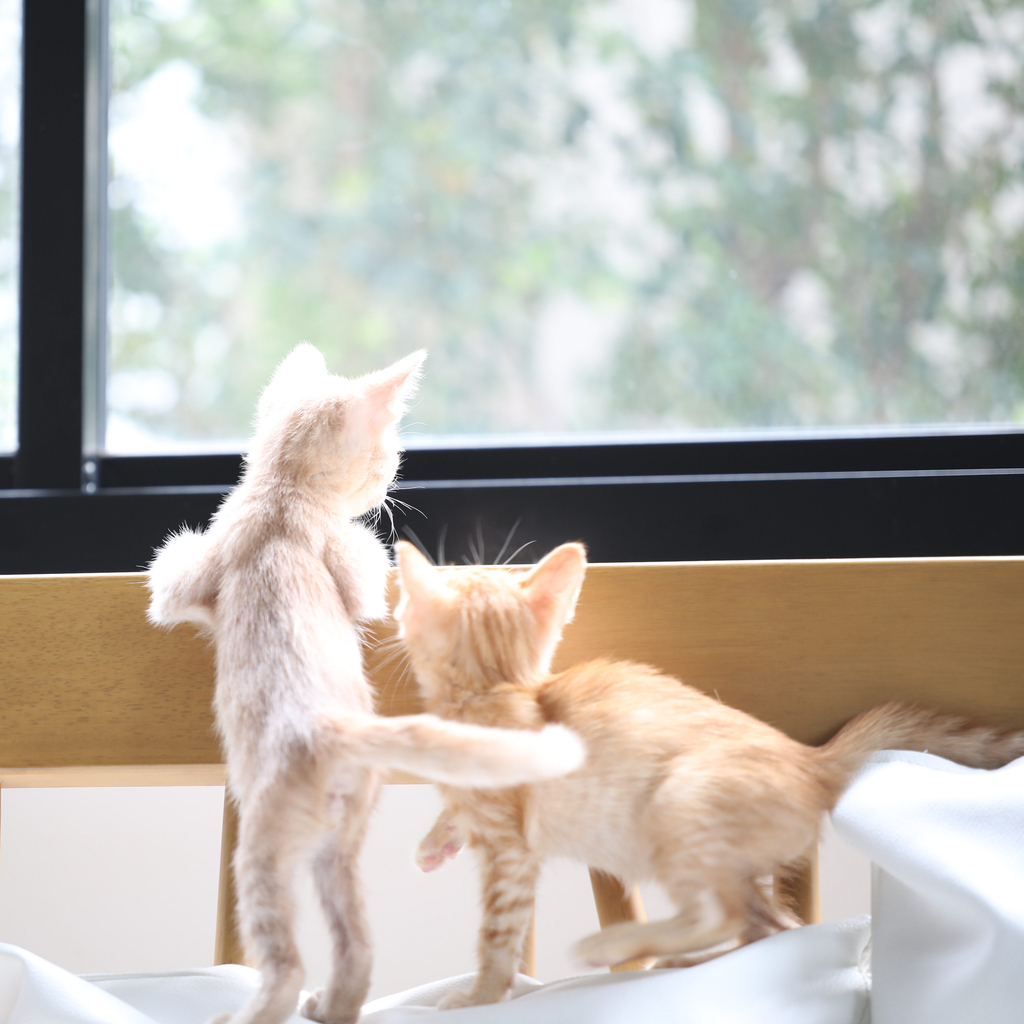 So the next time you catch your cat chattering through a window, you know they aren't so much talking to the birds, rather they are excited at the sight of them, yet peeved that they cannot pursue. Whether they chatter or not, spend some time each day playing with your cat to exercise this instinct to leave more time for cuddles.